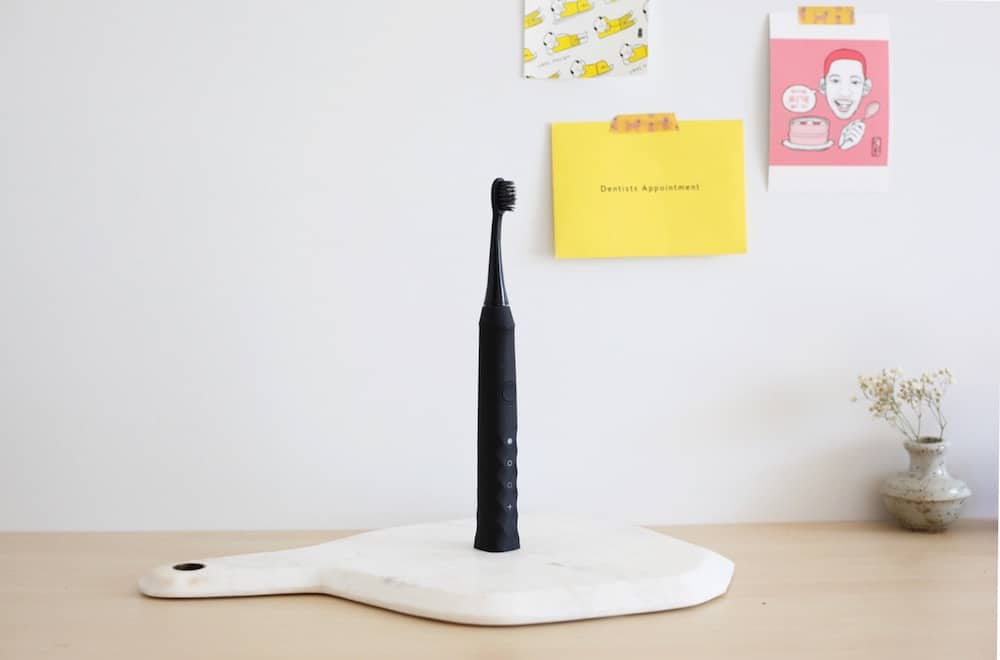 04 Nov

Our 10 Favorite Electric Toothbrushes with Timers of 2020

Brushing your teeth can be simultaneously the simplest and most complicated thing you do based on who you talk to. The process can be simple; just brush your teeth and rinse. But if you talk to a dental professional, they complicate the process with a ton of different techniques and time frames.

Most of these techniques are easily incorporated into your brushing method, especially with an electric toothbrush, but who has the mental capacity in the morning when brushing your teeth to time yourself and keep track of how long you brush each section of your mouth or how long you've been brushing overall?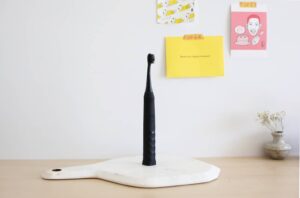 That's where electric toothbrushes with timers come in. They have built-in timers to tell you when to with sides of your mouth and to switch from top to bottom and vice versa. These are truly the toothbrushes of the future, and the future is now.
There are a lot of these electric toothbrushes on the market and finding a good one that is right for you can be a challenge, so we did some research to find the ten best electric toothbrushes with timers. We will touch on build quality, brushing effectiveness, and battery life/charging time to help you choose the best toothbrush for you.
1. Oral-B Pro 1000 Electric Toothbrush with Automatic Timer
The Oral-B Pro 1000 Electric Toothbrush (link to price on Amazon) is a great electric toothbrush with a timer that goes off when you are done brushing. It pulses with a pleasant sound that indicates that you've been brushing for two minutes. The pulse does not stop the brush from operating, so if you feel like you need to go further, go for it.
According to some comments and suggestions on amazon, this electric toothbrush is great for people with sensitive teeth because of the lower rpm's (revolutions per minute). Most electric toothbrushes push 10,000 rpm's whereas this electric toothbrush runs at 7800 rpm. This does not indicate less cleaning power, you wouldn't notice a difference past 5000 to 6000.
2. Phillips Sonicare ProtectiveClean 5100 Rechargeable Electric Toothbrush
Phillips Sonicare (link to price on Amazon) has created a great modular electric toothbrush system with multiple brush head types. The different types of brush heads communicate with proprietary technology in the handle called BrushSync to set the right speed and intensity settings to give you optimal results from the brush head.
This electric toothbrush is designed with traveling in mind. The small form factor of the brush handle, charger and case make it perfect to throw in your suitcase or toiletries bag when traveling. The small form factor cuts back on battery capacity slightly, but you will still get two weeks of use out of the battery pack.
The Smartimer firmware tells you when you've brushed for an overall two minutes and pulses to tell you that you've spent the recommended amount of time on each section of your mouth. This timer is great to manage your time while brushing so you target each section of your mouth equally.
3. Oral-B Black Pro 1000 Power Rechargeable Electric Toothbrush
Another great Oral-B electric toothbrush is the Black Pro 1000 Power (link to price at Amazon). This electric toothbrush is designed with dentists to produce the best results for your teeth. It has a pressure sensor built in to slow down and stop pulsations if you are brushing too hard.
The built-in timer produces pulses to indicate when you have adequately brushed a section of your mouth and should move to a new section. The timer also has a pulse to indicate that the recommended two minutes have passed. This timer also does not shut off the toothbrush, so brush to your heart's content.
There are three different brush heads to clean your teeth in the way that you need. The offered options are the original cross action brush head for an overall clean, a floss action brush head for gum cleaning and health, and a 3D white brush head for whiter teeth by removing pesky surface stains.
4. Phillips Sonicare ProtectiveClean 4100 Rechargeable Electric Toothbrush
The second Phillips Sonicare electric toothbrush to make it on our list is the ProtectiveClean 4100 (link to price on Amazon). It is very similar to the 5100 model but the build quality is slightly lower along with the price tag. The gentle sonic technology works hard on your plaque and easy on your gums, making sure your mouth health is at the highest level.
The technology built into this electric toothbrush is the big selling factor at the price point. This electric toothbrush has a built-in pressure sensor that will indicate to you if you are brushing too hard. Another great feature is the QuadPacer timer, which lets you know when you have brushed just the right amount on each section in your mouth.
5. Sonic-FX DUO Dual Handle Whitening Electric Toothbrushes
The Sonic-FX DUO (link to price on Amazon) is two electric toothbrushes that share a charging stand. They come in two white, two black, and black-and-white configurations. Getting two electric toothbrushes for a single price, you and your spouse can clean your teeth with ease.
This electric toothbrush has some great features including three distinctive modes for cleaning, as well as what they call a quadrant timer for consistent clean. The quadrant timer is just like the QuadPacer timer from Phillips Sonicare, a two-minute timer with pulses every thirty seconds to help you clean your entire mouth evenly.
The price tag is in the same range as most of the other electric toothbrushes on this list, but you get two for that price. This doesn't work for everyone just looking for a single toothbrush, but as a his-and-hers pack, it's a great find.
6. HANASCO Sonic Electric Toothbrush, USB Rechargeable
The Sonic Electric Toothbrush (link to price on Amazon) from HANASCO is a great electric toothbrush to replace your boring manual toothbrush. This electric toothbrush boasts IPX-7 waterproofing, USB charging, and a substantial maximum of 38,000 rpm motor to give you the best clean for a great price.
It has four modes: clean, whiten, polish, and gum care, to give you an excellent clean no matter what you need. The design is a bit different than the others on this list because of the larger handle, but this handle houses the powerful and versatile motor as well as the large battery that lasts around four weeks with a twice-a-day brush frequency.
This electric toothbrush has the standard two-minute timer with thirty-second pulses to remind you to switch areas in your mouth. The charging base does not have an attached wire so it sits a lot cleaner on your bathroom countertop. You will need a USB cable to charge it which is simple since most people have at least one of those lying around from a phone, tablet, or Bluetooth speaker.
7. Aquasonic VIBE series Ultra Whitening Electric Toothbrush
Aquasonic (link to price on Amazon) is a heavyweight in the oral health arena who usually sticks to very high-end cleaning kits to give yourself the dentist treatment at home. This puts all of their expertise in oral health and teeth cleaning into a consumer-friendly, low-cost electric toothbrush. It comes with a travel case that is no bigger than a case for glasses.
The motor in this electric toothbrush is quite astounding, running at 40,000 rpm, it is one of the highest on our list. It also boasts wireless charging and four different brush modes to set this toothbrush apart from the rest. The smart timer sends a vibrating notification into your hand to let you know to switch sides while brushing.
The look of this toothbrush also stands out among others on this list. The rose gold handle is unlike other black and white offerings from the other main toothbrush brands like Oral-B and Phillips Sonicare.
8. ATMOKO Sonic Power Whitening Electric Toothbrush
This is the newest brand of electric toothbrush on our list, but don't let that detract you from what they have to offer. The ATMOKO Sonic Power Whitening Electric Toothbrush (link to price on Amazon) is a hefty contender to any of the legacy brands by bringing new brushing settings and technologies to their product.
Their brush heads have an innovative 3D cutting design that is 300% more efficient at cleaning debris than other brush head designs. The charging base is wireless and waterproof and charges the toothbrush very quickly, while the toothbrush itself holds a charge for 4 weeks. This seems to be pretty standard in this price range.
9. Fairywill Electric Toothbrush with Smart Timer
Fairywill has the budget range of Electric Toothbrushes cornered pretty well. It is very easy to find their products in the price range on Amazon. The Fairywill Electric Toothbrush (link to price on Amazon) is a great budget model with all the features of any of the other ones on this list.
This electric toothbrush has five brushing modes, covering all the basics of cleaning your teeth. The whiten and polish modes help whiten teeth by using inverted movements to dissolve surface stains from coffee and other acidic foods. Massage sends pulses deep into the soft tissue of your gums to stimulate blood flow and overall oral health.
Its smart timer is the standard two-minute timer with thirty-second pulses. It is fully waterproof, giving you the freedom to use it without having to worry about water getting into any of the sensitive electronics inside. They have even stated that it's okay to use them in the bath or shower.
10. Oral-B Vitality FlossAction Electric Toothbrush
The last recommendation on our list is the Oral-B Vitality FlossAction Electric Toothbrush, (link to price on Amazon) coming in at the cheapest price point on this list as well. Its low price is indicative of inexpensive rather than cheap. The overall build quality is good, but the design is a bit clunky compared to others on this list.
The technology in this toothbrush is scaled-down and simpler than the more expensive toothbrushes on the list. The timer pulses after 2 minutes to let you know you've brushed for the allotted time, but does not have the thirty-second pulses to signal you to switch sections of your mouth.
Even though this toothbrush is not as fancy as the others on the list, it still works very well. Oral-B is a great brand that makes high-quality products and you can't go wrong with a toothbrush from them at this price point.
In conclusion, most electric toothbrushes with built-in timers from any price point are a good value. Any electric toothbrush that you buy from this list is of great quality and will serve you very well. In most things, you get what you pay for in terms of quality, but according to this list, all price points have great value if you know what to look for.
Our recommendations are backed by years of dental hygiene experience and knowledge of the market. If you are in need of a better brushing experience, take a good look at this list to find one that is suited for you. Hopefully, an electric toothbrush with a built-in timer can modernize your dental hygiene.
Thank you for reading. If you want to learn more about Modern Dental Hygiene, click here.