Is it OK to switch dentists? 7 things to look for in a new dentist
When someone asks me what do I like about my dentist, I often don't know what to do say. A dentist is a dentist right? A dentist does what a dentist does. Aren't all dentists the same? However, this question got me thinking and I did some research on what separates a good dentist from a great dentist.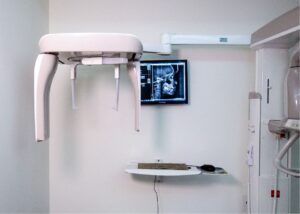 Is it OK to switch dentists? Yes, if a dentist isn't a good fit there are a variety of dentists that would like to serve you. A great dentist will have strong relational skills, business experience, high stamina, will provide education to their patients, communicate efficiently, be honest and ethical, and be great at problem solving.
Not all dentists or dental offices are created equal and the provided information below will help you decide to switch dentists.
Here are 7 things to look for in a new dentist:
1. Being Relational Builds Trust
When it comes to your teeth and your beautiful smile, you can't just trust anyone with something as critical and important to you as a person. Have you ever had an interaction with a doctor, plumber, or dentist who was rude, short, and didn't seem to care about anything other than just getting your business and time? There is nothing that drives me more crazy.
I don't know about you, but I like to build personal relationships with the people I will be entrusting to provide care or operating extensive procedures on me. This is what I would like to get out of my dentist and anyone I work with. This can lead to a trusting and long-term relationship.
A great dentist is someone who shows you care as a human being. It is someone who remembers your name, your birthday, and even your anniversary. While remembering your birthday or the name of your dog doesn't quite have anything to do with dental procedures, having trust in your dentist makes for a safe and comfortable environment, especially is you need a root canal! This is one of things you should look for in a dentist.
2. A Good Dentist is a Good Business Person
No matter what industry you are in, business is the core of what makes everything work smoothly and efficiently. You don't want a dentist who doesn't know how to run a business, a team, an office, or manage your dental bills. The basics of business should be at the foundation of every person who is running a private practice or operation of any kind!
According to Dental Economics, the rise of corporate dentistry means private practices need to be more business-savvy. "Mom and Pop" dentist facilities won't cut it and just being a good dentist won't cut it either. To run a private practice efficiently, a dentist needs to operate within basic business principals. Some of those principals include: planing, organizing, leading, and controlling.
A dentist needs to be able to plan efficiently. If there were no systems in place, you could be waiting in the lobby for hours with other teeth aching patients. There is nothing like setting an appointment, showing up, and being seen immediately. Planning systems are what hold everything together.
A dentist needs to be able to organize his patients, his methods, and his records. It would not go well if a dentist walked in your expecting to operate an intense dental procedure on "Joe," but you, are just Kevin wanting a simple teethe cleaning. Organization is key to being a great dentist.
A dentist needs to be able to lead his team. The successful of a business banks on the successful of a leader leading his team and staff. A happy staff means happy patients. It is critical for nurses and receptionists to all be on the same page with the expectations of the day and the process of handling patients.
A dentist needs to be able to control his office. Having control of your business does not mean you are a controlling person. Being in control its different than being controlling. A good leader and dentist knows how to keep the ship moving in the right direction, slow down or speed up, and make the proper turns that will lead to success for everyone, especially the patients.
Being a good dentist just won't cut it, but being a great dentist who knows how to run a facility will guarantee your success as a dental patient.
3. High Stamina is Critical when Operating
Being a professional dentist takes years of study and schooling, years of practice and experience, and being well fit to stand for long periods of time. Dentists must stay in shape to be able to serve their patients needs to the best of their abilities. Often dentists will have to stand for hours and perform a highly extensive survey on your mouth. Their hand-eye coordination must be at the top of their game if they are going to be performing surgery in your mouth, which is a tiny space. Being a healthy dentist, who is in shape, that has high stamina means a better outcome for you as a dental patient.
4. Education is the Key to a Happy Mouth
Would we ever learn anything if our dentist just walked into the room, put in a cavity, and sent us on our way? Of course not. A great dentist will educate his or her clients on how to avoid cavities, root canals, and how to properly take care of our teeth. The biggest reason people see dentists is because of their lack of education. What separates a godo dentist from a great dentist is one who puts a high emphasis on educating his or her patients. Education is the key to a happy mouth, and I want to continue staying happy. Ways in which dentists can educate is one-on-one conversations with their clients, informational pamphlets we can take with us out the door, online resources for us to later study, and gift bags with proper sample tools to take care of our teeth.
5. Good Communication Lessens Confusion and Improves Expectations
Everyone knows that good communication is key to a healthy relationship, whether you are married or work with people on a regular basis. It is critical for a dentist to have good communication skills so that expectations for visits, surgeries, or at-home procedures are clear and not confusing.
Imagine a dentist telling you show up on a particular day for a short checkup, you arrive and then before you know it, the nurse is giving you laughing gas and the dentist is preparing for surgery. I am assuming you would be quite angry and confused over the situation. This is where poor communication not only effects the reputation of the dentist and the dental office, but also effects you personally.
6. Strong Ethics and Honesty can be Rare
All industries can be dirty, dishonest, and unethical. It is not uncommon to encounter this with dentists or with doctors. Going back to the trust principal, while building personal relationships are important, being honest is just as important if not more important.
7. Quick Problem Solving Can Ensure Procedures Go Right
Every dentist and doctor has to be equipped to work in the moment and problem solve quickly and productively. There are always surprises and when it comes to your health, having a professional dentist who knows what to do in an emergency is why they are paid for what they do.
The health of patients cannot be taken lightly. What separates a good dentist and great dentist is when a dentist is always prepared for the worst situation if it were to ever occur. Anything can go wrong and you should expect your dentist knows the right thing to do in the right moment.
After doing extensive research, I am no loner going to settle for just any dentist or anyone professional that will have their hands involved in my life or my family's life. We should expect the best from professionals in their trade and these are some highly important things we should look for in a dentist.
Related Questions
How do I find the right dentist for me and my family?
Any dentist that has a reputation in town will have customer reviews available on Google or their website. You may also like their office and want to walk barefoot on the front lawn. Doing the work of researching the best dentist in town may take longer than you would like, but will often lead to long-term satisfaction with finding the right dentist for you and your family.
How do I know when it is time to see a dentist?
According to Aetna, there are many signs that you should see a dentist right away. Some of those reasons are: bleeding after brushing or flossing, receding gums, dry mouth, bumps or sores, loose or shifting teeth, and toothache. Whether you are experiencing these symptoms or not, it is critical to see your dentist 2-4 times a year to ensure your smile will keep on smiling.