The Best Alternatives for Chapstick
Chapstick is a lip balm that has been around for many years and it is one of the most popular brands of lip balm on the market. As it is very useful if you're lips are feeling like they could use a little hydration, or if you're feeling the need for some after visiting the dentist. Chapstick is made with petroleum jelly, which helps to keep your lips moisturized. However, there are some drawbacks to using Chapstick. One of the biggest drawbacks is that it can be quite drying to your lips. Drying effects aside some chapsticks can have chemicals and skin irritants in them as well. This is why many people are looking for alternative lip balms that can provide the same level of hydration without the drying effect. So what are the best chapstick alternatives? 
Burt's Bees Lip Balm
Vaseline Lip Therapy
Aquaphor Healing Ointment
Sun Bum Lip Balm
EOS Lip Balm
Kiehl's Lip Balm
If you are looking for a lip balm that will keep your lips hydrated all day long without drying them out more than they already are, then you need to check out some of the best Chapstick alternatives. There are many different types of Chapstick on the market, but not all of them are created equal. In this blog post, we will discuss the best alternatives to Chapstick and why you should consider using them. We will also provide a list of our top picks for the best Chapstick alternatives.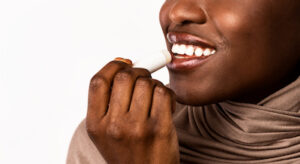 If you are looking for a Chapstick alternative, then you should consider using one of the following top products. These products are all made with natural ingredients and they will not dry out your lips.
1. Burt's Bees Lip Balm
Burt's Bees Lip Balm is made with many beneficial ingredients that can be helpful, hydrating, and soothing to your lips. Their lip balm claims to soften and nourish dry lips and it doesn't contain any of the potentially irritating or drying ingredients found in most common chapsticks. In addition to their beneficial ingredients, their scents are derived from natural extracts. Plus if you're on the sensitive skin side, there are no added colors to their lip balm.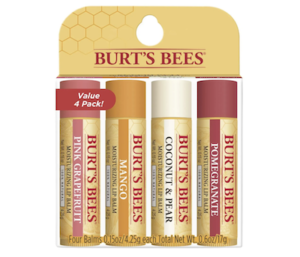 2. Vaseline Lip Therapy
Vaseline Lip Therapy may not be your first thought when considering an alternative to commonly found chapsticks. However this is a perfect choice for those with sensitive skin, it has just one ingredient, petroleum jelly. Petroleum jelly is a great moisturizing tool, it locks in all moisture and provides almost instant relief to chapped lips that are feeling like they're almost ready to start bleeding.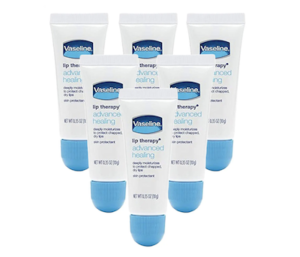 3. Aquaphor Healing Ointment
Aquaphor Healing Ointment is another great chapstick alternative. One of the handfuls of things that can cause dry lips is medication. A common medication that causes severely dry lips is Accutane. This product is greatly recommended for people taking Accutane. Aquaphor contains petroleum jelly, the same ingredient in Vaseline, but it also contains minerals and ingredients that have anti-inflammatory properties as well.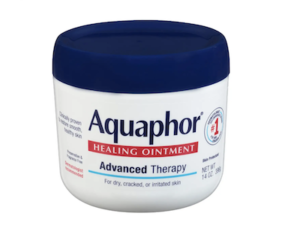 4. Sun Bum Lip Balm
Sun Bum Lip Balm is an excellent choice as an alternative to common chapsticks. Not only does it contain hydrating ingredients to help soothe your lips, but it also has a built-in SPF. You can get sunburnt on your lips, and it's one of the top reasons that people have chapped dry, or sore lips. If you frequently suffer from sunburn on your lips, then having chapstick built into your lip balm can be very beneficial to caring for your lips.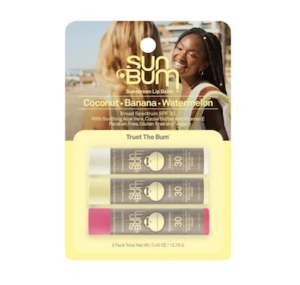 5. EOS Lip Balm
EOS Lip Balm is another great choice for a chapstick alternative. Like Burt's Bees, it contains beeswax and other hydrating ingredients. If you're sensitive to things like fragrances, flavors, or colors then you could be careful using EOS Lip Balm as they do contain flavors in at least some of their lip balms. Keep in mind that some of their lip balms also do contain flavor extracts, so they're not entirely off the table of options if you're sensitive to fragrances and flavors.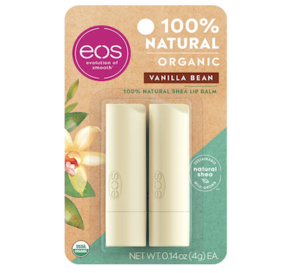 6. Kiehl's Lip Balm
Kiehl's Lip Balm is another great choice for anyone with sensitive skin as they offer fragrance-free lip balms. However, if you love a good fragrance on your lip balm they do offer other scents as well. They also don't contain any of the ingredients on the list of potential irritants and dehydrating ingredients found in most common chapsticks.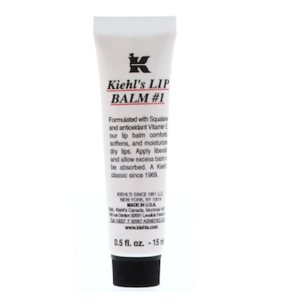 Related Questions
What causes dry and chapped lips?
There are many things that can cause dry or chapped lips. Below is a list of the most common causes. Most of the causes on the list below have something that can be done to combat them, but not everything has an easy solution.
Sunburn
Dehydration
Cold & Dry Weather
Medical Condition
Medication
Frequently Licking Your Lips
What can I do to help prevent these causes of dry and chapped lips?
Sunburn – Use a chapstick with SPF
Dehydration – Drink plenty of water
Medication – Talk with your doctor or pharmacist if a medication may be causing your dry lips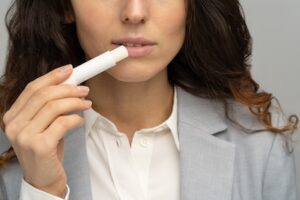 What ingredients should you avoid when picking out a lip balm?
There are a number of ingredients that are found in some chapsticks that can be drying or irritating to your skin. Below you'll find a list of ingredients that are commonly drying or potentially irritating to your lips.
Methanol
Alcohols
Some fragrances
Menthol
Camphor
Are there any other common ingredients that can be used to hydrate lips that are a little more natural?
1. Aloe Vera
Aloe Vera is commonly found, but it's not recommended for lips that are severely chapped and some people may not enjoy the feel of aloe vera on their lips. If you'd rather buy bottled aloe vera make sure it's 100% aloe vera.
2. Cucumber
You can slice a cucumber and rub it on your lips for approximately 5 minutes. Cucumbers help reduce inflammation.
3. Raw Honey
Raw honey is a great option for chapped lips, raw honey draws moisture from the environment into wherever it's applied on the body, making it a great choice for a natural lip moisturizer.
4. Beeswax
While beeswax itself can't be used as a balm. You can melt equal parts of beeswax in a double boiler with another oil like almond oil for example together. Then pour the mixture into a container that you can use to store the balm.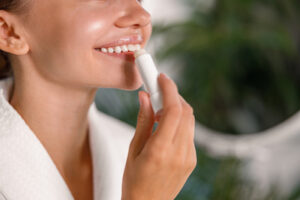 In Closing
Whatever your reason may be for using or needing chapstick, the need for hydrated and moisturized lips is important. There is a large list of the best choices to pick from. While not all chapstick options out there are made equal, there is a great list of options out there. When picking a chapstick or lip balm, keep in mind the ingredients they use to ensure that they are hydrating your lips, not drying them out.
This list is just a few of the best Chapstick alternatives on the market. If you are looking for a lip balm that will keep your lips hydrated all day long, then you should consider using one of these products. They are all made with natural ingredients and they will not dry out your lips. Each option is hydrating and free of the most common irritant ingredients and drying ingredients used in some brands of chapstick or lip balm. This list has many great options, try one or try them all, and you're sure to find your new favorite chapstick alternative.