Understanding How Sedation Dentistry Really Works
Many individuals both young and old fail to get the dental care they need due to anxiety or fears surrounding dental care. This is not something that should be taken lightly! Whether based on past trauma or a lack of experience with the dentist, these emotions can lead to years of dental neglect. Fortunately, sedation dentistry provides a great alternative for anxious patients of all ages! 
Does sedation dentistry really work? Sedation dentistry is an excellent alternative for individuals who suffer from dental anxiety. It is also wonderful for individuals who struggle to remain in one position due to injury or disability. With several types of sedation dentistry available, there is no reason that even the trickiest of patients can not receive the dental care they deserve.
Sedation dentistry is an incredible gift to individuals who would otherwise struggle with routine dental care services. Additionally, it can prove valuable to patients who must undergo lengthy procedures requiring them to maintain a position for several hours.
In this post, we will take a closer look at sedation dentistry and how it can benefit a wide variety of individuals. 
What is Sedation Dentistry?
We know that many patients feel nervous about dental treatment. In addition to gentle, personalized care, many dental practices also offer sedation dentistry. Using sedation dentistry, dentists prescribe safe anti-anxiety medication to increase comfort and relaxation for patients with dental anxiety or who are undergoing lengthy procedures.
Sedation Dentistry Can Help You Relax
Many dentists provide multiple sedation dentistry options at their dental practices to help patients stay relaxed and comfortable during their appointment. The most popular options include nitrous oxide sedation and oral conscious sedation. 
During a sedation dentistry consultation, your dentist can discuss your concerns and review your medical history to determine if sedation is right for you. Using sedation dentistry, even the tensest patient can receive the quality dental care services they deserve.
Why Choose Sedation Dentistry?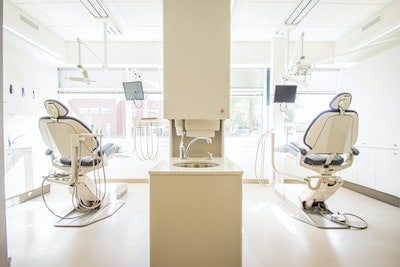 Anxiety in the dentist's office can affect patients of all ages. In many cases, this anxiety can make a visit to the dentist virtually unthinkable. Unfortunately, oral health issues can only become worse over time. 
For instance, a small cavity can eventually lead to a need for extraction, jawbone recession, periodontal disease, and other issues that can be costly and time-consuming to address. Oral health means much more than simply having a functional set of teeth. 
Strong research suggests that issues such as gum disease can actually affect overall health, increasing the risk of conditions such as heart disease and pneumonia. Nothing must stand in the way of pursuing the dental care you need. Luckily, sedation dentistry provides a solution that allows you to feel completely at ease while receiving care. 
You can learn more about what happens if you never go to the dentist here.
While patient education may help some patients to relax, others need solutions such as oral conscious sedation or nitrous oxide sedation.
Meanwhile, if a patient suffers from arthritis, requires an especially lengthy treatment, or has special needs that make it difficult to sit still during treatment, sedation can serve two purposes. While helping the patient to achieve deep relaxation, it also helps your dentist deliver more efficient care.
Your oral health and comfort is of utmost importance to your dental team. You must be very straightforward about any discomfort you experience in the dentist's office so that they can determine a way to help you feel calm whether you are visiting us for a six-month checkup or a more extensive restorative treatment.
Types of Sedation Dentistry
Because not every patient is alike, and not every dental procedure is the same, there are several types of sedation dentistry available. It is important to note that not every patient will be a candidate for all types of sedation dentistry. For this reason, it is important to discuss the various types of sedation dentistry with your dentist to determine which option is best suited for your unique needs.
Nitrous Oxide Sedation Dentistry
Nitrous oxide, also known as "laughing gas", is a mixture of oxygen and nitrogen administered through a mask to relieve mild to moderate anxiety. After several deep breaths, you will begin to feel relaxed. You will remain able to answer questions and respond to commands throughout treatment. 
Once the mask is removed, the effects wear off quickly and you are safe to drive after the procedure. Nitrous oxide sedation is perhaps the most common form of sedation dentistry and is safe for the majority of individuals.
Oral Conscious Sedation Dentistry
Oral conscious sedation is recommended when deeper relaxation is necessary. You will be given sedatives in pill form to take before treatment. Because this method induces deeper sedation, you must have a friend or loved one drive you to and from your appointment. 
Once the sedatives take effect, you will enter a "twilight sleep", or state of near-sleep, in which you will remain able to respond to commands and questions. You should plan to relax at home for the remainder of the day since it will take some time for the sedative effects to subside. Because the effects of oral conscious sedation are more significant, not all patients are eligible for this type of care. 
How Does Sedation Dentistry Work?
Regardless of the type of sedation dentistry a dentist uses, sedation works to calm the nerves or the patient. The sedative effects will allow the individual to relax and remain calm throughout the duration of their treatment. This not only provides the patient with countless benefits but also allows the dental team to work quickly and efficiently.
In some cases, however, sedation dentistry may not be sufficient. For these situations, a dentist may refer the individual to see an oral surgeon. Alternatively, some dentists can perform dental care services under general anesthesia. Sometimes, a dentist will recommend combining anesthesia and sedation dentistry procedures.
There are certain risks associated with this type of treatment. Because of this, it should be the last resort for most individuals.
Dental Care Services Provided Under Sedation
Dentists can provide all of the necessary dental care for patients while under sedation. In addition to regular dental cleanings and checkups, most dentists offer the following sedation dentistry services:
A dentist who specializes in sedation dentistry will be able to perform virtually any service while the patient is sedated. However, the most common sedation dentistry services are restorative procedures such as bone grafting and extractions.
Is Sedation Dentistry Right for Me?
Sedation dentistry is beneficial to a wide variety of individuals. Although some patients may feel embarrassed by their need for sedation, this should not be the case! Whether due to anxiety, past trauma, or simply an inability to sit still, sedation dentistry is a valuable service.
If you have put off dental care due to anxiety or fear, sedation dentistry is the best way to get the care you deserve! By neglecting dental care you are potentially damaging not only your oral health but your overall well being. 
Even for individuals who do not suffer from anxiety, sedation dentistry can be highly beneficial during a lengthy procedure. By allowing you to relax, sedation dentistry can make your dental care much more enjoyable. 
Things to Consider Before Pursuing Sedation Dentistry
There are many things to think about when you are considering sedation dentistry. From the type of sedation you would prefer to the dentist who will perform the procedure, you must carefully consider many aspects of treatment.
Find a Dentist Qualified in Sedation Dentistry
By far the most important thing you can do when pursuing sedation dentistry is to find a dentist that is both qualified and specializes in this area of dental care! Your dental team must take great care while administering sedation. This will ensure that the procedure goes smoothly and that you are comfortable throughout the service.
It is wise to meet with several dental teams to find a dentist with whom you feel comfortable. This will do wonders in eliminating any additional anxiety or fear you may experience leading up to your sedation dentistry procedure.
Regardless of the reason you are pursuing sedation dentistry, it can be an incredibly beneficial experience. Everyone deserves to have a happy smile and healthy teeth. With the help of sedation dentistry, this is now possible!
Thank you for reading Modern Dental Hygiene. You can find more oral health tips here!